Advanced Layout Solutions is an independent professional PCB Design service to the electronics industry, built around leading-edge design software and in-house expertise.
We have developed the systems and infrastructure necessary to meet the challenges of today's technologies. Over the years we have developed a reputation for reliable and technically advanced printed circuit board design across many diverse industries, both in the UK and abroad.
We provide specialist design solutions covering all aspects of PCB layout from initial feasibility study and design right through to manufacture and test.
We pride ourselves on the consistent quality of the designs we carry out and ensuring our customers have all the tools and practical support they require to ensure the job is completed on time and to budget. Our level of support and service throughout your project is just one reason why our customers return to us again and again.
We recognise that our clients require continuing, reliable, quality designs and this is reflected in our accreditation to BS EN ISO 9001:2015. We are dedicated to satisfying our clients requirements in every aspect of service and quality and for this reason we are able to retain our customer base year on year.
Quality is at the heart of everything we do and we are continuously working to improve the standard of service to our clients, ensuring an outstanding level of precision, reliability and full audit. Each designer takes ownership for the quality of the work that they produce and every stage of the process is subject to rigorous Quality Assurance procedures.
In summary, years of experience and strict control over procedures ensure that all our services conform to the highest standard of quality.
 BS EN ISO 9001:2015
At ALS we place the highest importance on the word 'value' and our mission is to deliver higher levels of value to you, the client.
Our credentials and commitment have been recognised by the aerospace, defence and security industry through our JOSCAR registration.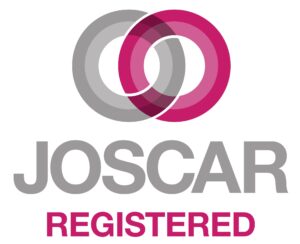 Our aim:
The best complete PCB design solution
Expertise
Our PCB design team is second to none. We work as an extension of your engineering department, providing all the technical expertise and support you need to design and produce high-quality, high-performance printed circuit boards. We have the experience, the knowledge and the ability to get it done right, first time!
Planning
We feel that the right level of research and planning is essential for the success of your product, so whether your design is simple or complex, rest assured, the right degree of preparation will enhance your project.
Support
Our designers understand the importance of your PCB, through the entire design-cycle of the product. We have expanded our network of resources to reduce your time-to-market. Our objective is to remove your multiple-supplier hassles, eliminate stress and establish value added benefits you can quantify. Throughout the design-cycle our designers will offer you as much or as little support as you feel you need. We will assist you at every stage, as our aim is to ensure complete customer satisfaction.
Capacity & Flexibility
We have invested in the highest quality software and infrastructure to achieve a capacity and flexibility that enables us to help you maximise your potential. Our economies of scale ensure that all your PCB production objectives and targets are met. However, we are conscious of the need to build intimate and flexible relationships with yourselves, so you will never have the feeling of being 'lost' within a huge corporation.
Best In Class Tools
At ALS we believe we have the very 'best in class' PCB design tools. Whether you are trying to solve complex Signal Integrity issues, or are just looking for a simple design, we have the tools to match your requirements. In addition, we are continually looking to develop and enhance our software portfolio in order to fully prepare ourselves for any of your future design needs.
Interfacing
To ensure the smooth transfer of data from schematics and design specification through to product test data, we are able to accept and generate data in every format. Ensuring seamless transfer of data between fabrication, assembly and test facilities is of equal importance. We not only provide standard formats like ODB++, IDF, DXF and Gerber but also provide bespoke outputs to fit exactly with the manufacturers' requirements. Our goal is to become an extension of your business and we believe we have the expertise to do that.
Partners
We have developed our range of services through working with leading industry partners of choice. This ensures we have the best level of support in implementing new methods or technologies. As our business has developed, so have our partners. Our partners support us across the board, from CAD software to PCB manufacture and assembly, to complement the service we provide to the PCB market. Each partner works to the same level of accreditation, quality and standards that we do thereby assuring you of a first class product.